Who are we?
Our company specializes in colouring natural minerals – quartz and marble sand, granite ballast stone and pebble.
The idea of creation «Colormin» products was provoked by the lack of such a unique and at the same time universal material in Ukraine.
Colourful sands have already made a good showing and are in demand nowadays across the whole world. Rapid penetration of this product into various spheres is obvious. It is widely used in building, landscape design, in making interiors, acquariums and whatever imagination tells.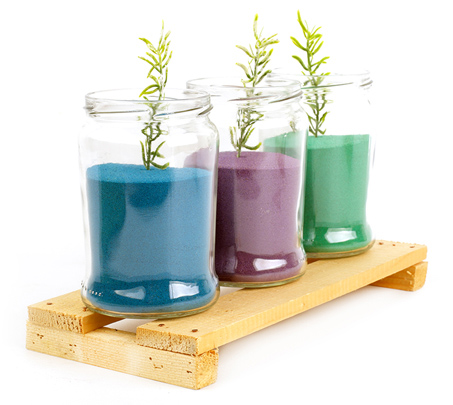 Colouring and colours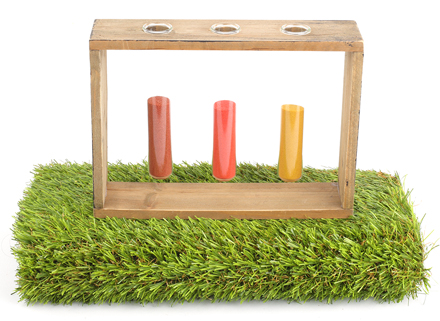 Basic colour scale includes more than 50 colors and shades, which appear due to careful selection of the starting dyes, formulations taking into account their own natural color of the material. Available colors are identified from samples RAL K7 catalogue.
In addition we are ready to choose the individual palette of colors for you according to your wishes and needs.
Orders for staining the sand are accomplished according to RAL catalogues or samples of a customer.
The products are available in a volume of 25, 2 and 1 kg. Packaging is branded durable plastic bags and sacks, convenient for transportation and storage.
Use
Polymer Floors
Quartz Sand is the main filler for polymeric self-leveling floors due to its high chemical and mechanical resistance. Depending on the installation system we use natural and colored quartz sand of various fractions from the pulverulent milled quartz «marshalita» to large quartz bits of 1,2-1,5mm. Coloured sand is often introduced in the form of a «mix» — a mixture of sand of different colours in different proportions.
Natural sand is used as a filler of coloured polymer materials. Coloured sand is used for colourless materials.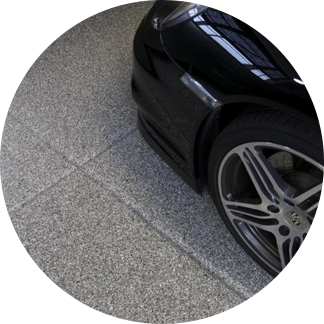 Road surface
Coloured quartz sand is used for road paving devices at public transport stops, road junctions, highways and entrances to industrial enterprises. In these places colored chips are used in order to separate dangerous areas and the material itself reduces the risk of wheels' slipping and the possibility of pedestrians' slipping.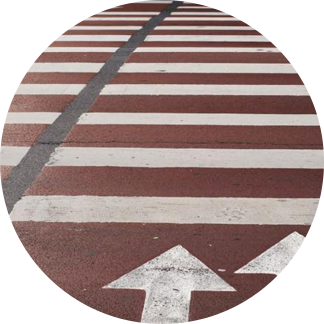 Mosaic plaster
One of the main directions of our company is the production of coloured quartz sand for decorative mosaic plasters. Coloured quartz sand corresponds to the highest requirement — it is ecological safety and resistance to atmospheric influence.
Due to the used technology of colouring coloured sand of TM «Colormin» is resistant to temperature changes, high humidity, salty air (in marine areas), acid precipitations. In the course of time all of these factors destroy the coating if the coloured sand and plaster base do not fit this requirement.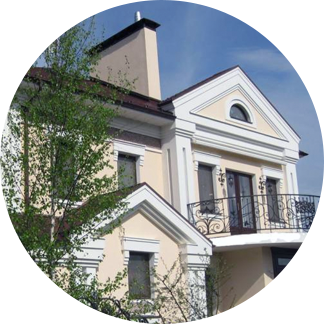 Landscape design and floristics
Coloured minerals (crushed stone, grit, gravel, quartz sand) do not require daily care. It obviously increases their advantage in the field of landscape design. Products of TM «Colormin» not only save the costs of keeping your plot of land, gardeners' payment, etc., but also provide a beautiful and well-groomed view.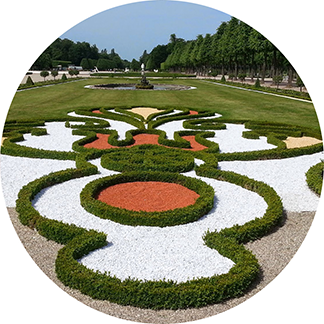 Decor, children's creativity and aquariums
Сoloured quartz sand and other products of TM «Colormin» are ecologically clean and absolutely safe for health. Colour quartz sand and pebbles are used to design children's sets, decoration of cards, ornamenting glassware and aquariums, as well as for the realization of other children and even adults' fantasies.